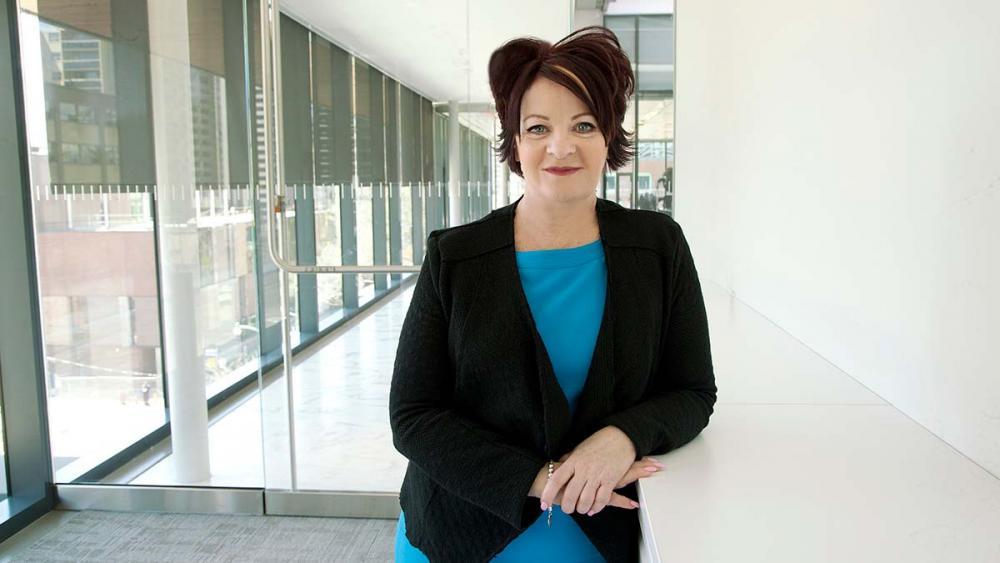 ARTICLE
Back for a More "Typical" School Year – and Back to the Fight for Public Education
Educators are at the heart of Ontario's public education system and as you settle back into your classrooms for what everyone hopes will be a more typical year in terms of the COVID-19 pandemic, I want to start by saying thank you. Thank you for all that you have done for your students and thank you for all that you will do collectively as we enter another round of bargaining with the Conservative government.
Setting our bargaining goals is a collaborative process that takes place over a number of months. All ETFO members were invited to provide input about their priorities through an online survey that was emailed to members in the summer. Some members were also selected at random to participate in a telephone survey or focus group. Our bargaining goals for 2022 reflect what ETFO members told us is needed to sustain and improve our world-class public education system now and into the future. We heard clearly that improvements in compensation, workload and working conditions, supports for students, and health and safety protections must be addressed in this round of bargaining. These priorities will continue to safeguard our public schools for this and future generations.
While we negotiate for our members and our public schools at the bargaining table, we continue our lobbying efforts and a robust public campaign on the value and importance of a well-funded, well-resourced public education system. Television, social and digital media ads presenting our overarching message about the incredibly important and impactful work of teachers and education workers, member testimonials about the impact of education cuts in their schools, ads in bus shelters, on billboards and in hockey arenas as well as a direct mailing to each Ontario household will anchor our campaign. The campaign will also include ads and other content in languages other than English, which will help us reach out to key areas of the province and engage multilingual communities. These campaigns enhance the organizing and solidarity work ETFO does to continue to build strong relationships with parents, families and other community and labour allies.
While our organizational priority this year is bargaining, ETFO continues our important equity and social justice work, our member support services, our programs and our resource development. On October 1, ETFO – in collaboration with Black community organizations and educational stakeholders – hosted Generation Black: You're Next! This public symposium brought together educators, academics, activists and community members to address the urgency of recruiting Black teachers and the necessity of retaining Black educators to improve the representation of Black people in education. The symposium and our work on anti-Black racism is one of the ways we are advancing progressive conversations in Ontario. Ensuring that important equity issues continue to be on the front-burner is a commitment that ETFO makes to our members and to our students. Make sure to visit etfo.ca to learn about new resources, upcoming opportunities and events.
ETFO locals and members have been organizing with labour councils and local community groups for the Ontario municipal election on October 24. The municipal election is an opportunity to ensure that progressive voices are elected as municipal councillors and school board trustees. There is still time to get involved locally. We know that electing progressive school board trustees helps protect and defend our public schools.
We will continue to keep you fully informed and engaged as we bargain with the government. Despite the unhelpful rhetoric you may have heard from the Minister of Education in the summer, ETFO members have been in schools, with their students as we had always planned. ETFO's goal in bargaining is to reach fair Teacher/Occasional Teacher and Education Worker central agreements that address members' priorities and concerns. We are hopeful that despite its track record, the government will recognize the need to invest in public education. I look forward to working with you to ensure that happens.
Wishing you a safe and healthy school year.
– Sharon O'Halloran