Patrick Mascoe reflects on the importance of Holocaust education and the power of sharing survivors stories.
Columns
Karen Brown
With the school year ramping up and educators settling into your classrooms, I want to start by saying a big thank you.
Sharon O'Halloran
Educators are at the heart of Ontario's public education system and as you settle back into your classrooms for what everyone hopes will be a more typical year in terms of the COVID-19 pandemic, I want to start by saying thank you.
Izida Zorde
This fall issue of Voice is delivered as educators across the province settle into the new school year, one where we hope we can all focus on recovery and re-building after the years disrupted by the COVID-19 pandemic.
Spotlight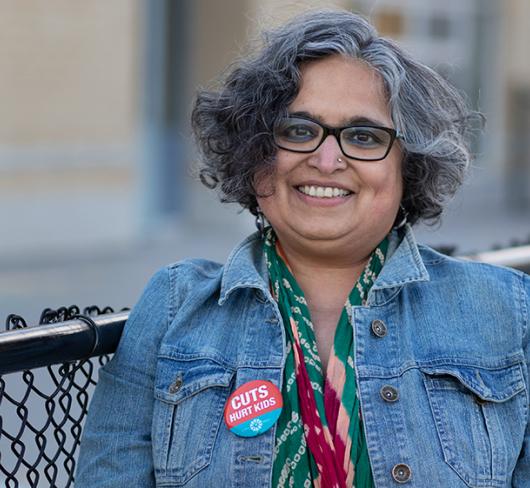 By Rashmee Karnad-Jani
Rashmee Karnad-Jani explains how mothers and teachers can work together for equitable educational outcomes for the students in their care.
Back Issues