Columns
Karen Brown
We know that women, particularly those that are racialized and dealing with precarity in its different forms, bore the brunt of this pandemic.
Sharon O'Halloran
The summer issue of Voice is always our women's issue. It is an opportunity to highlight women's voices, consider the intersections of our struggles and to talk about the value and impact of ETFO's women's programs.
Izida Zorde
With the summer women's issue of Voice, we recognize not only the important contributions of ETFO women members but also the differential impacts of the pandemic and all of the cuts from the Ford Conservative government on women and other marginalized groups.
Spotlight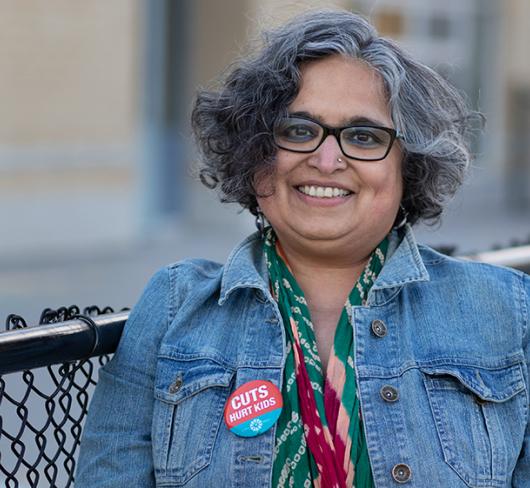 By Rashmee Karnad-Jani
Rashmee Karnad-Jani explains how mothers and teachers can work together for equitable educational outcomes for the students in their care.
Back Issues